Fanmade Friday is a weekly event from TheHob. Each week I will post something that has been handmade from a fandom of my choice.
On tuesday, one of my most anticipated books is coming out:
The Iron Knight
by Julie Kagawa. I absolutely love this series, and one of my favorite characters is, in fact, a cat. Grimalkin. He is clever, witty, mysterious, and always seems to show up with perfect timing. His answer for almost every question concerning himself is, "I am a cat." And so, today's Fanmade Friday, is about cats.
Hymalayan Cat - Fused glass pendant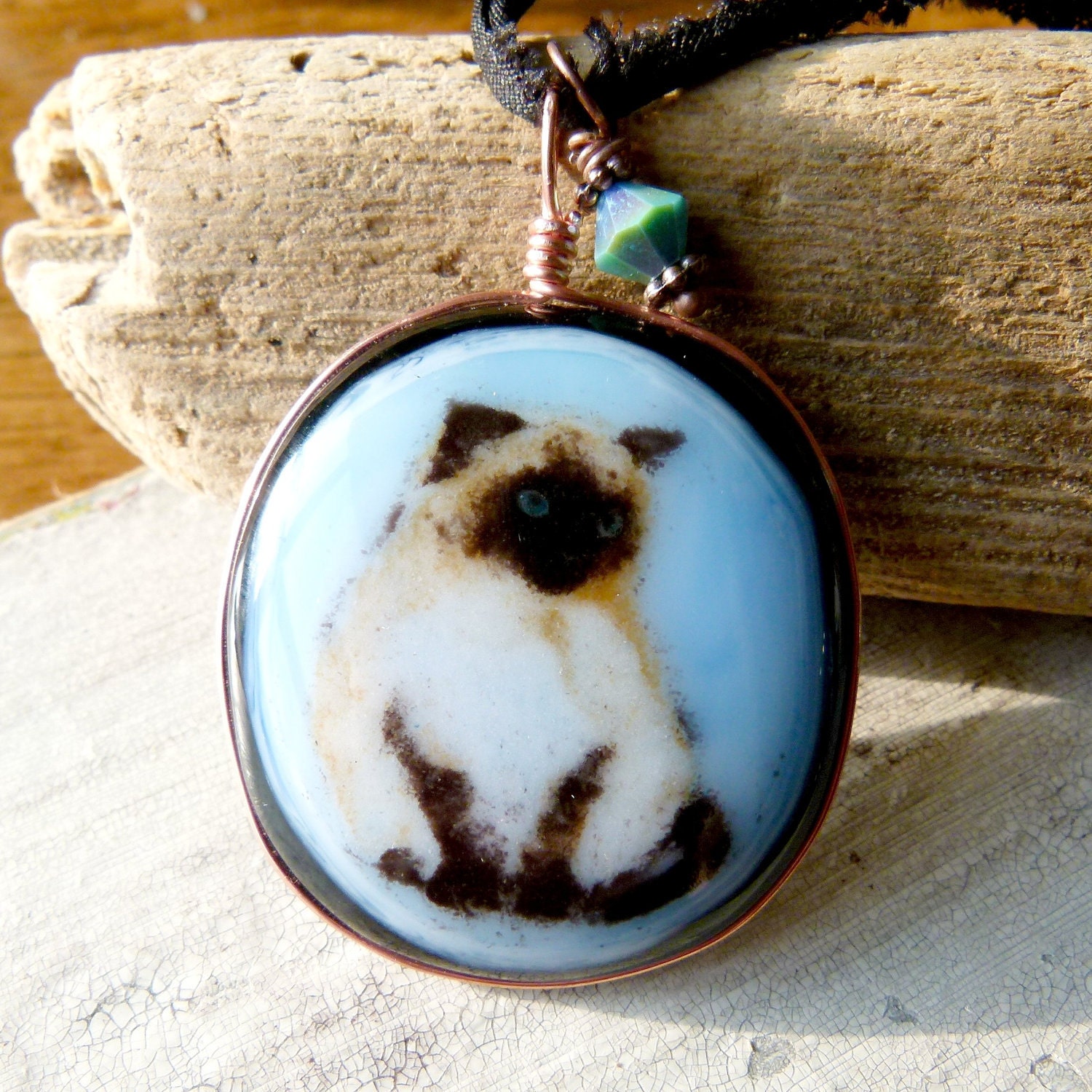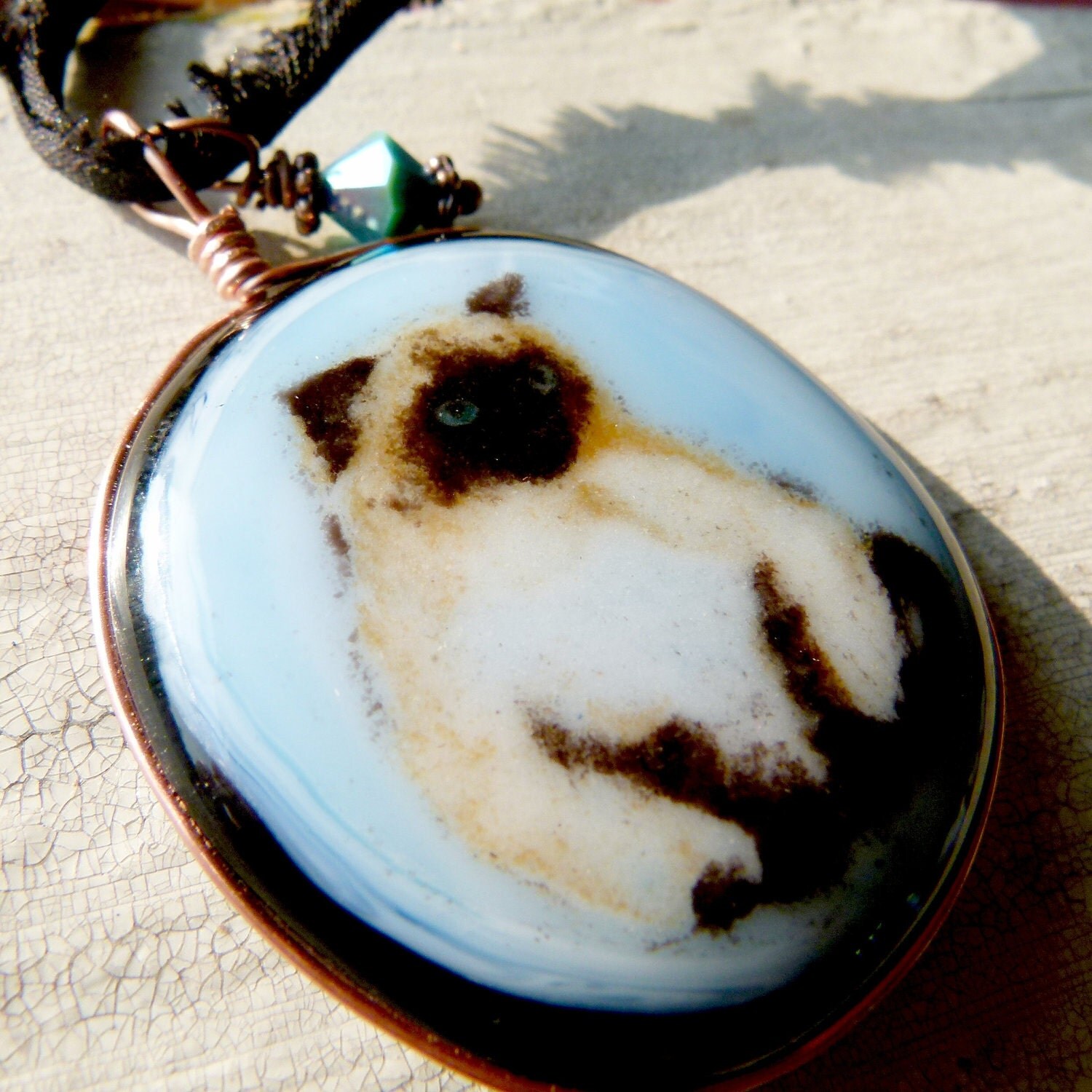 Description:
Approx. size 1 1/2" x 1 5/8"

This beautiful glass pendant is made up of small pieces of glass fused together at a temperature of nearly 1700 degrees.
Each mini work of art is carefully hand made with love and attention to detail in my home studio.
All glass pendants are slowly annealed(controlled cooling of the glass) to ensure their strength.
This pendant is wrapped with copper wire.
Come with an 18 " silk ribbon and clasps.
If you would like more information on this piece or to see other works by the maker, you can go to
ArtoftheMoment at Etsy
.