Feature/Follow Friday is a weekly meme hosted by Parajunkee and Alison Can Read.
This weeks question:
ACTIVITY: PHOTOBOMB!!! Photobomb a photo with your favorite book.






This was the best I could do haha. I chose two of my favorites (because I have sooooo many!)
Features: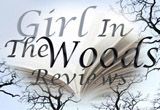 Share your photobomb photos in the comments!!