Hello lovelies! I hope you're having a wonderful weekend!! Here's to another week come and gone. Here's an update!
FOR REVIEW
Nothing new for review this week. I'm book solid for a while anyways!
WHAT I BOUGHT
CURRENTLY READING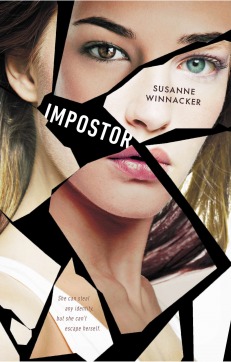 CURRENT GIVEAWAYS

ecopy of the Complete Mine Series by Janeal Falor (HURRY!!! THIS ONE ENDS TONIGHT!!)



A Book Lover's Apocalypse Survival Kit



a SIGNED SET of a paperback copy of THE STARS NEVER RISE + an ARC of THE FLAME NEVER DIES
$100 Gift Card (Amazon or Barnes & Noble) for 1 Winner
POSTS ON THE BLOG THIS WEEK
COVER REVEAL: That Thing Formerly Known As My Life by Sally Johnson
RELEASE DAY LAUNCH: Chasing Impossible by Katie McGarry + Giveaway
COVER REVEAL: 100 HOURS by Rachel Vincent + Giveaway
COVER REVEAL: This Is Me. by C.E. Wilson
ABOUT BEAUTI
NEW Month = NEW Sales!!! Holy moly do we have some sales going on this month!!! Check it out!!!!
Also, our Nutri-Rich Haircare products are FINALLY HERE!! I'm super excited to try them, and share them with you all!
Another really awesome thing that Beauticontrol is doing this month is extending our $35 case!!! And you know what else is awesome about that??? Not only does it come with a new bag, but when you join in July, you get a 50% discount on all of our Makeup products!!! Holy smokes! I can't wait to take advantage of the sale myself. I love our makeup <3<3
You can find all of our sales, plus the $35 Starter Case here:
You can also find all of the July sales in my ebrochure:
LIFE HAPPENINGS
It's July 4th weekend here in the U.S. so that means barbeques, parades, fireworks.. all that jazz. The kids have been off at the grandparents all weekend so I've actually had a chance to read, makes lots of things, take bookish photos, RELAX, have some me time, have some time with the boyfriend. It's been really nice but I'm starting to miss my babies. Good thing I get to see them tomorrow!!
Oh yeah! I've been actively trying to use my instagram more for bookish things. If you want to follow me, here's the link. I'll leave you with a recent bookstagram:
What did you get this week lovelies??

Link me up!!