Sentinel
Author: Jennifer L. Armentrout
Series: Covenant, #5
Goodreads
It's a beautiful day for a war.

As the mortal world slowly slips into chaos of the godly kind, Alexandria Andros must overcome a stunning defeat that has left her shaken and in doubt of their ability to end this war once and for all.

And with all the obstacles between Alex and her happily-ever-after with the swoonworthy Aiden St. Delphi, they must now trust a deadly foe as they travel deep into the Underworld to release one of the most dangerous gods of all time.

In the stunning, action-packed climax to the bestselling Covenant series, Alex must face a terrible choice: the destruction of everything and everyone she holds dear… or the end of herself.
I don't even know where to begin with this review. Sentinel is probably the second best series ending I've read. It definitely brought on all the feels. I had tears in my eyes, joy in my heart, an ache deep in my soul. The Covenant series was already high up on my list of favorites, but with this ending? Holy crap. It definitely raised the bar.
Alex and her Army of Awesome are getting ready for a war. A huge, monumental war that should they fail to bring down Ares, the entire world will be in chaos and enslaved by the god of War. And who shows up at their doorstep during preparations?? One sexy Apollyon. He's there to help Alex in the war against Ares and it is at this point that things start to speed up. The AOA comes up with this huge albeit crazy plan that may or may not work and is most likely to blow up in their faces but it's the only plan they have.
Throughout a good portion of the book Alex seemed a bit off. Not her normal snarky, feels every emotion kind of girl. She felt numb and afraid and she was seeing things, mainly Ares. And she was doing things she wouldn't normally do. When she was finally able to feel again, all those emotions came rushing back to her and she completely lost it, but was finally able to be herself again. As for her relationships with Seth and Aiden... well, it's no secret that I'm a huge Seth fan (and still am). Even though he turned into a bad guy and did horrible things I still had this incredible hope for the guy. I mean, I like Aiden, I really do. I just like Seth more and I don't think that's ever going to change. I'm actually beyond thrilled that he's going to have his own series. And although things didn't turn out the way I had hoped, I didn't see the ending to Sentinel coming but it definitely brought tears to my eyes and a HUUUUGE smile to my face. I couldn't stop grinning and the whole time I was saying in my head "I was right! I was soooo right!" Not about the ending, but about a certain other thing that I won't mention because it will spoil the whole book for you.
Unfortunately there is a lot of death in this one, and some of our favorite characters don't get by unscathed. Even so, the deaths that did happen seemed to be kind of natural for how the story was progressing and I kind of saw them coming so it didn't hurt TOO bad but it was still painful.
And just because I can, here's a gif of me while reading this book: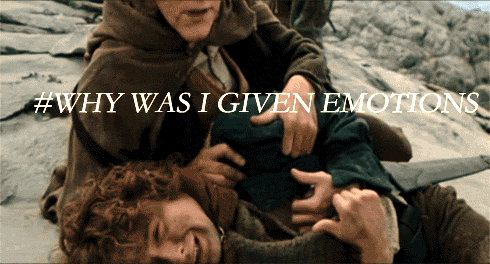 Such a brilliant ending to an AMAZING series! I can't believe it's actually over. I think I'll go lie in the floor now and wallow.
I rate this book:
The Covenant Series
My review of Half-Blood
My review of Pure
My review of Deity
My review of Apollyon
Novellas
My review of Elixir
Author
About Jennifer L. Armentrout
# 1 New York Times and USA Today Bestselling Author Jennifer L. Armentrout Lives in West Virginia.

All the rumors you heard about her state aren't true.

Well, mostly. When she's not hard at work writing, she spends her time, reading, working out, watching zombie movies, and pretending to write.

She is the author of the Covenant Series (Spencer Hill Press), the Lux Series (Entangled Teen), Don't Look Back (Disney/Hyperion) and a yet untitled novel (Disney/Hyperion), and new YA paranormal series with Harlequin Teen.

Jennifer also writes New Adult and Adult romance under the pen name J. Lynn. The Gamble Brothers Series (Tempting the Best Man/Tempting the Player) and Wait for You. Under her pen name, she is published with Entangled Brazen and HarperCollins.
Favorite Quotes
(May contain spoilers)
"But if you ever do anything like that again, I will strangle you. Lovingly, of course."
"And because I love you, I am willing to die to save you from that. Don't you dare take that decision away from me again."
Gods were like opossums. You could go your whole life without seeing one, but once you found one of them, you found the whole freaky family.
"Are you also the goddess of depressing facts?"
Apollo snorted.
"I am just being realistic," she stated coolly.
Oh, this had apocalypse written all over it. And people thought I made bad decisions?
"A bell--the first chance we get, we are buying him a bell."